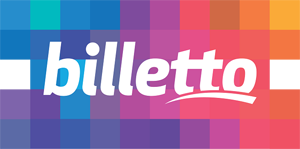 Camping area will be open from Wednesday 5th July at 20.00 pm and close Sunday July 9th at 15.00 pm
NB: You are only allowed to put up a tent if you have a partout ticket.
People can sleep at the camp site until Sunday but no bands will be playing that day.
Act fast, tickets may be sold out this year!
Festival tickets for all days and one day tickets will also be sold at the door.
When ordering tickets online, a small fee will also have to be paid, which is stated on the Billetto link.
There are five types of tickets:
MMFZ Weekend/Partout Ticket (all days)


This ticket gives access to the whole festival.
Price by online order: DKK 599 / EURO 81 + small order fee
Price at festival entrance: TBA

MMFZ Weekend/Partout Ticket (all days) + Bus


This ticket gives access to the whole festival and shuttlebus
from Copenhagen airport on Thursday July 6th and back on Sunday July 9th.
For more bus info follow this link
Price by online order: DKK 999 / EURO 134 + small order fee

MMFZ Thurday


This ticket gives access to THURSDAY only.
Price by online order: TBA
Price at festival entrance: TBA

MMFZ Friday


This ticket gives access to FRIDAY only.
Price by online order: TBA
Price at festival entrance:  TBA

MMFZ Saturday


This ticket gives access to SATURDAY only.
Price by online order: TBA
Price at festival entrance:  TBA