Camping at the festival grounds
It's free to camp at our festival grounds when you have a festival ticket for all 3 days.
At the festival grounds you will find flush toilets, showers and a water tap with cold water. These facilities are free.
Breakfast at 8 am – 9.30 am Friday and Saturday, breakfast at 9 am – 11 am Sunday.
Angående overnatning i campingvogn på Metal Magic Festival
(English version below)
Vi skal gøre opmærksom på, at det ifølge dansk lov, ikke er tilladt at campere på offentlige parkeringspladser. Dette gælder også parkeringspladsen ved MMF. Derfor er det 100 % på eget ansvar, hvis man medbringer campingvogn på årets festival, og Metal Magic påtager sig intet ansvar overfor evt. problemer med myndigheder.
Hvis man alligevel medbringer campingvogn henstiller vi til god ro og orden. Det er af sikkerhedsmæssige årsager ikke tilladt at medbringe generator, og det er på ingen måde tilladt at spille højt musik på parkeringspladsen efter kl.02. Disse regler vil blive håndhævet fra festivalens side.
Festen foregår på festivalpladsen – ikke på parkeringspladsen 
———————-
Regarding caravans on Metal Magic Festival.
According to Danish law, it is prohibited to camp in caravans on public parking lots. This also applies to MMF. It is 100% at own risk, if you choose to bring a caravan, and Metal Magic Festival holds no responsibility with possible problems with authorities.
If you chose to bring a caravan anyway we need to point out, that generators are not allowed and no loud music after 02.00. These rules will be enforced by Metal Magic Festival. The party is at festival grounds – not the parking lot 
Hotel booking
If you are too old or too cold to sleep in a tent during a festival, then the Best Western Plus Fredericia Hotel is located only approximately 100 meters from the festival.
Call and book rooms already at tel: +45 75 91 00 00 or write at info@hotel-fredericia.dk.
Remember to mention "Metal Magic" upon booking to get a discount.
Address: Vestre Ringvej 96, 7000 Fredericia (Distance from festival area: Approx. 100 m)
Website: http://www.hotel-fredericia.dk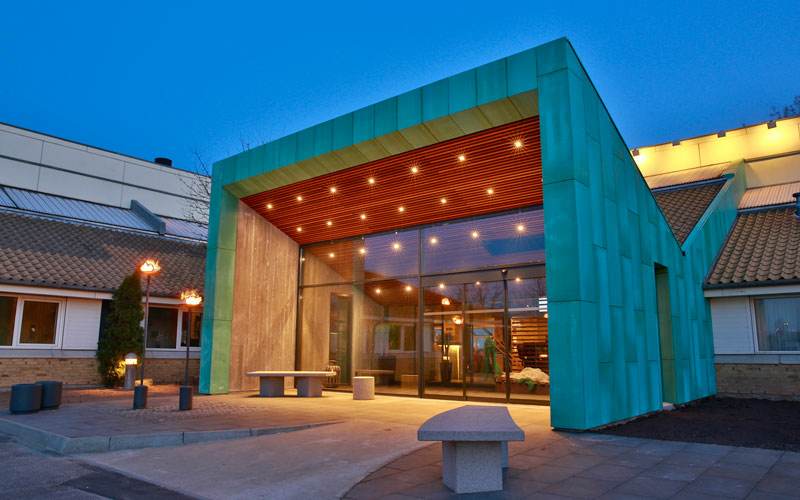 Danhostel Fredericia
Address: Vestre Ringvej 98, 7000 Fredericia
Distance from festival area: Approx. 400 m
Website: http://fredericia-danhostel.dk
Hotel Medio
Address: Kolding Landevej 6, 7000 Fredericia
Travel distance from festival area: Approx. 7 km
Website: http://www.hotelmedio.dk