Camping at the festival grounds
At the festival grounds you will find portable toilets and a water tap with cold water, these facilities
are free. In addition you will find flush toilets and showers. You can use these facilities for a small fee.
Breakfast at 8 am – 9.30 am Friday and Saturday, breakfast at 9 am – 11 am Sunday.
1 buttered bun with cheese and salami and 1 cup of coffee or juice for DKK 25  / approx.
EURO 3,5. A cup of coffee for DKK 5 / approx. EURO 1.
Hotel booking
If you want a bit more luxury than what a tent offers, you can book a room at one of the hotels or hostels below.
Best Western Plus Hotel Fredericia (recommended)
NB: Use reservation code 'METAL MAGIC' when booking, and get a better price for a single or double room than normal.
Reservations MUST be made via phone +45 75 91 00 00
or Email info@metal-magic.dk to get the special offer!
Address: Vestre Ringvej 96, 7000 Fredericia (Distance from festival area: Approx. 100 m)
Website: http://www.hotel-fredericia.dk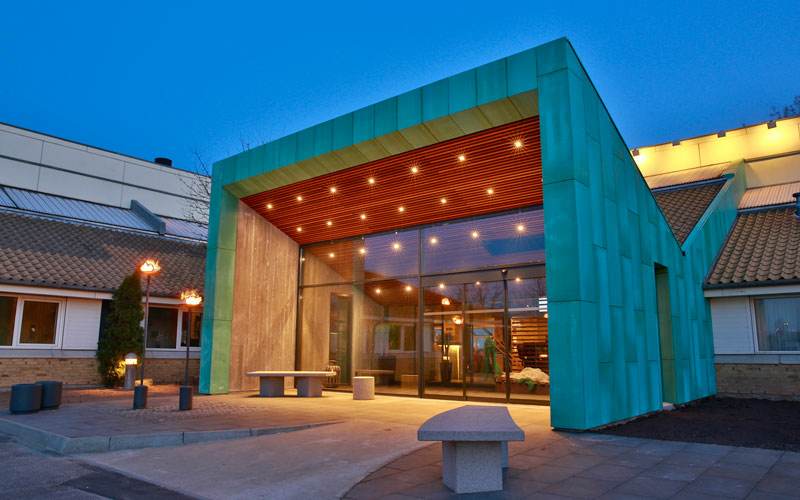 Danhostel Fredericia
Address: Vestre Ringvej 98, 7000 Fredericia
Distance from festival area: Approx. 400 m
Website: http://fredericia-danhostel.dk
Hotel Medio
Address: Kolding Landevej 6, 7000 Fredericia
Travel distance from festival area: Approx. 7 km
Website: http://www.hotelmedio.dk
Best Western Kryb i ly Kro
Address: Kolding Landevej 160, Taulov, 7000 Fredericia
Travel distance from festival area: Approx. 11 km
Website: http://www.krybily.dk